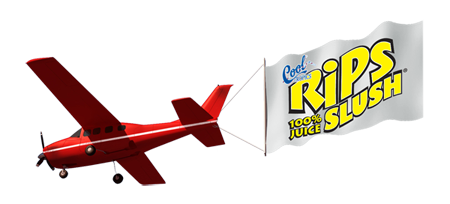 Our Story
What began as a two-person venture making frozen drinks from a blender has grown into a socially responsible company providing millions of students with healthy, innovative, and fun fruit drinks and foods right in their schools.
President and CEO of Tropical Paradise, Frank Massabni, came to the United States at the age of 16 not speaking a word of English. Settling outside of Boston, MA, he later moved to Long Island, NY where he founded the company in 1993. After a few short months in business, he quickly realized that he would have to make a lot of drinks (and need a lot more blenders) if he were going to earn a living in the frozen drink industry!
Turning Up The Volume
Massabni recognized that he had to turn the company's focus toward higher volume accounts. An avid traveler, he began importing frozen drink machines from Italy, which enabled him to grow the business quickly over the next decade. Creating its own product brand called Cool Tropics, the company expanded by supplying frozen drink machines and product to bars, beach clubs, restaurants, movie theaters, sporting events, and many other venues.
100% Juice
Always innovating, in 2003 Tropical Paradise became the first known company to offer 100% juice, no sugar added, slush drinks. Looking to further evolve, and sensing that Tropical Paradise was trying to be everything to everyone, Massabni narrowed its focus. Seeking an opportunity to have a more socially responsible impact, the company turned its attention from bars and clubs to providing healthy beverages to students as they made their way through the school day.
Cool Schools
As the business continued to grow, Massabni assembled an excellent team and, by 2004, Tropical Paradise was ready to take its new lineup of healthy beverages directly to schools. Many school systems were initially hesitant to bring these drinks on board, continuing to offer the existing added-sugar products, which were more cost-effective but provided few health benefits. It wasn't until California became the first state to mandate 100% juice in schools in the 2004-2005 academic year that the other states soon followed.
Before long, Tropical Paradise had its healthy beverage products in more than 40 states and in over 5000 schools.
In 2006, Massabni returned to the Boston area, relocating the company to its current headquarters in Bedford, MA.
RiPS Is Born And Opens To Rave Reviews
With the economic downturn in 2008, the Tropical Paradise team sought to create a less labor-intensive, but still delicious and healthy offering. The result was RiPS, a 100% juice, no sugar added, slush in a pouch. This 4oz pouch would provide kids with ½ cup of their daily fruit serving.
Today RiPS is available in seven delicious flavors. Often included as part of school tray line lunches as well as served à la carte, RiPS are also perfect for field trips, supper programs, summer feeding, or catering.
RiPS has become a hugely successful and award-winning product for Tropical Paradise. It placed 1st out of 206 food and beverage items at the 2012 Orange County, FL (Orlando) Food Show, as voted on by 250 kids. RiPS has also helped garner awards for the Tropical Paradise marketing team, earning Graphic Design USA's 2014 American Inhouse Design Award for the RiPS St. Patrick's Day poster.
Cool Tropics Heats Up With TGI Fridays
Always innovative, the Tropical Paradise team recognized a need for more whole grain Smart Snack approved products. Partnering with TGI Fridays in 2015, together they introduced TGI Fridays Extreme Heat and Cheddar Cheese Crunchy Fries product line to schools. In July 2016 TGIF Crunchy Fries began being manufactured with "no artificial color" and "no MSG" and Dill Pickle crunchy fries was added to the flavor lineup.
Welch's Partners with Cool Tropics
In March of 2016 a new line of Welch's 100% juice slush by Cool Tropics was introduced.  Four delicious and nutritious flavors were added to the RiPS lineup with shipments scheduled for July 2016.
Concord Grape – Concord Berry – White Grape Cherry – White Grape Peach
Welch's adds a heritage of healthful, family friendly innovation to the Cool Tropics brand.  Welch's 100% Juice pouches are the perfect complement to tray line menus and a la carte.
"Veggie Slush" Joins the Family!
In the summer of 2017 the latest member of the Cool Tropics lineup was launched: Cool Tropics 100% Vegetable Juice Slush.
Tropical Trio, a blend of Mango, Guava & Orange was the first flavor to showcase this new product category. K-12 directors were thrilled to have a delicious new menu option that credits as ½ cup of "additional vegetable."