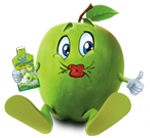 Our Family / Meet the Team
Frank Massabni
President, Owner of Cool Tropics
Frank moved to the states at the age of 16 and could not speak English. His story of starting his own beverage business just three years later embodies the American Dream. Frank first met his wife Erinn in London only to find out they only lived a mile apart in Boston. They share a love of dining, dancing and traveling the world.
White Grape Peach & Concord Berry are my favorites!
Stephen Dancey
COO
Steve has a family connection to the food industry. In Depression era Detroit, two former Dodge employees formed Nicolay and Dancey Inc., and manufactured New Era Potato Chips. This company would later be sold to Frito before it was Frito-Lay.
Kiwi Strawberry is my favorite!
Christy Venskus
Finance
Christy is our in house all around sports lover. When she isn't attending Boston sporting events she is attending her two sons' games. Although, she owns the home run record at her high school she feels her greatest home run is joining Cool Tropics.
 White Grape Cherry is my favorite!
Marge Cosman
New Customer Support, Accounts Receivable/Payable
Marge's first job was serving hot dogs in the Bleachers at Wrigley Field in Chicago. She is a life-long Cubs fan and is overwhelmed with joy with their first World Series Championship since 1908.
Cherry Limeade is my favorite!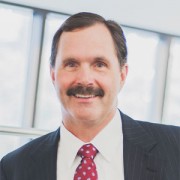 Bill Crosby
Sales, New England
Bill is a Civil War history enthusiast. His grandmother lived to be 101 and her father actually fought in the Civil War at age 20. His letters home to the family remain a prized possession.
Tropical Trio is my favorite!
Brian Wolverton
Sales, East Coast Region
Brian enjoys spending time outdoors with his family and friends throughout every season of the year; fishing, hiking and spending time on the snowmobile top his list!
White Grape Peach is my favorite!
Celeste Linhard
Sales, West Coast Region
The travel involved in managing a territory eventually led to a love of traveling the world. Celeste has now traveled over 2 million flight miles — roughly the equivalent of circling the globe 80 times or flying to the moon and back, 4 times.
Tropical Trio and White Grape Peach are my favorites!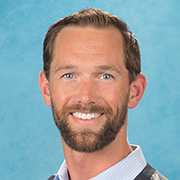 James Crosby
Sales, Central Region
James aka HOLLYWOOD is the tallest member of the Cool Tropics team. James started with Cool Tropics as a teenager working in the warehouse and is now our central region salesperson. In his free time he likes to surf and is a working actor in Los Angeles!
White Grape Peach is my favorite!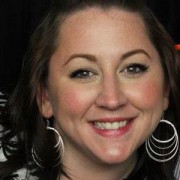 Jackie Connolly
Customer Service & Administrative Coordinator 
Jackie enters sweepstakes and contests for fun and tends to win a LOT of them. BEST prizes to date include a trip to Washington D.C., Meet & Greet w/ Zac Brown Band with front row seats at Fenway and $2,000 to The Container Store with a professional home organizer!
White Grape Peach is my favorite!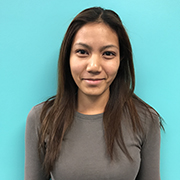 Sandyna Yoeun
Order Processing, Order Tracking, Freight Questions
Sandyna is the ultimate time management master. She can also rival the best professional organizer!
Tropical Trio is my favorite!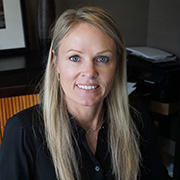 Amy Taylor
Customer Service, Sales & Marketing Support
Amy loves spending time with her family and friends and of course her animals. Her best trip ever was a South African Safari where she able to pet a cheetah and see wild animals up close. She can't wait to go back!
Kiwi Strawberry is my favorite!